27. februar 2023
The industries that dominated the news in 2022
Banking and electricity were two of the industries that got the most media attention in 2022. No matter what industry you're in, our Content Target and historical data can provide valuable support when planning your campaigns. Want to learn more? Let us show you how!
Find popular topics that fit your brand
To reach more people with your message, consider advertising on articles that engage readers. There are many ways to think about context. The most basic way is to think category, such as placing a car ad on articles about cars. We would recommend that you expand your perspective. How can your brand meet needs in different seasons? How is your product relevant in the society? This can help your brand reach a larger audience with an impactful message.
Ads placed on articles that engage often deliver strongly on parameters such as Click-Through Rate and Viewability. Banking and electricity related content are good examples. Our figures show that ads about these industries deliver above benchmark with CTR of 0.16 and 0.26 percent respectively. The ads also deliver strongly on Viewability with 74 and 79 percent respectively. It can therefore be worthwhile for companies in other industries to advertise on articles about banking and electricity. People that read about high interest rates and electricity prices are often interested in improving their overall private finances, and are likely receptive to deals on other products and services as well, such as on phone subscriptions or groceries.
Use historical data to plan your campaigns
Kobler's Content Target allows you to easily select keywords and suggests related words. You can also choose how targeted or wide you want to reach with your ads. The platform displays ongoing historical data about the media attention on different topics, and how this is influenced by season and how the stories evolve. This knowledge can help you plan your campaigns and reach many people. Our advisors can help you tailor an ideal combination of keywords.
In March, Kobler's Content Target will be even better. Stay tuned when we launch the upgrade that will help your ads reach many more people and with much better precision.
The images below show the development of articles in 2022 based on themes:
Bank and interest (image no. 1)
Current (photo no. 2)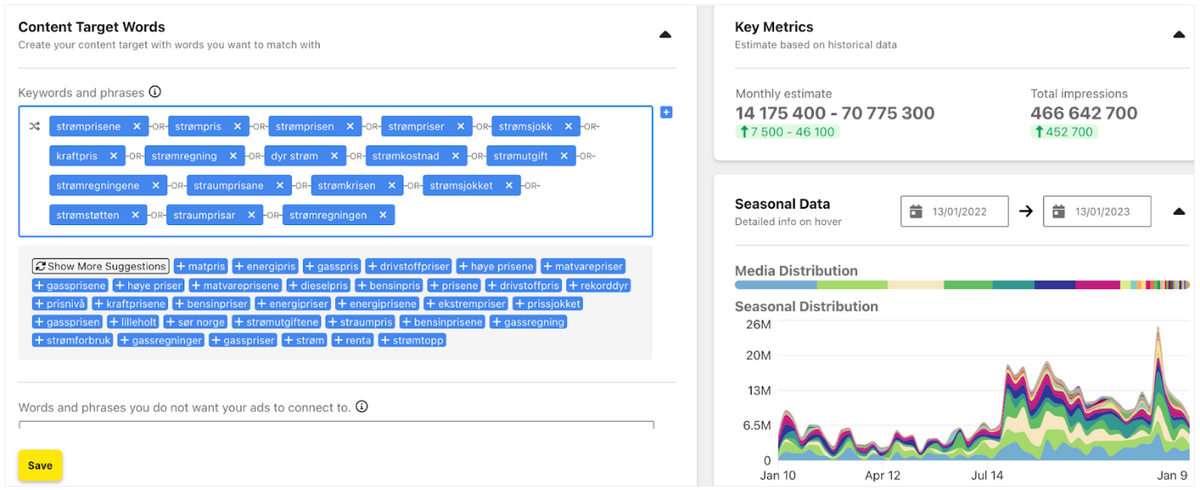 Image 1: The table shows the number of articles in Norwegian media about interest rates in 2022. In line with higher interest rates, and particularly in connection with the announcements from Norges Bank, the media attention escalated. The articles had a huge reach with a total of 526,366,800 impressions during the year.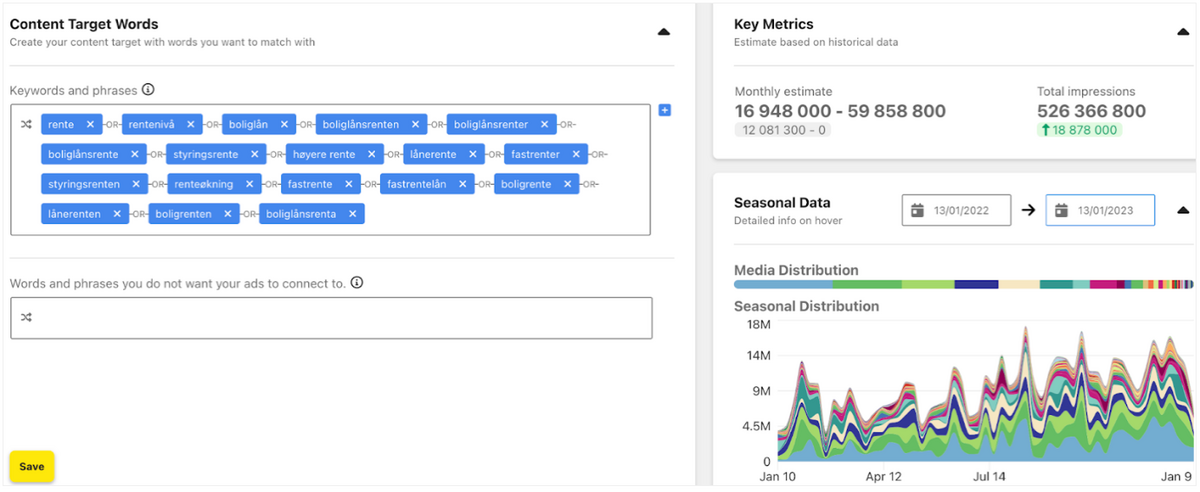 Image 2: Electricity was another popular news topic last year. We see a clear increase in media attention as prices began to rise, with a distinct peak in the number of articles in January. Articles about electricity had a total of 466,642,700 impressions during the year.
Choose topics that engage
Interest rates and electricity will continue to be relevant topics in the future, but what about the next big trends? How can you reach your audience with what's relevant and important to them right now? With our platform, you have an unique opportunity to connect to what interests, engages and influences people's everyday lives. That way, you create campaigns that truly make an impact.
Do you want to know more about contextual marketing?
Contact us, and we'll help you get started!

Kobler
matches ads
with content
Do you have questions? Wonder how to start using contextual marketing? Contact one of our advisers!