Recently, we had a chat with Digital Marketing Specialist at NetOnNet AB, Daniel Jensen. His job involves working hands-on with various DSP platforms, Kobler being one of them. We wanted to know more about his way of working and his thoughts on what to focus on moving forward.
"As third-party cookies disappear, I believe that contextual advertising will play a bigger role within marketing", says Daniel.

He was already acquainted with contextual marketing, but it was during a meeting with Senior Advisor Johan Olsson that his interest increased, and he wanted to try contextual advertising via Kobler.
What do you think about third-party data disappearing?
We haven't stopped using third-party data completely yet, but it will disappear. Follow-ups will be harder to perform, and consequently, I think we must focus on using our own data and contextual advertising to a higher degree.
What made you choose Kobler?
I build and manage all campaigns myself, so I like that it's straightforward, easy to use and intuitive. The big advantage is that I can choose how big I want to go with my campaign and how much to spend; be it 20 000 or 2 million. I also appreciate the freedom that lets me create the campaign in line with what I think is the best fit for us. The Kobler platform is also transparent, which means I always know what context and placement I am paying for.
What is most crucial when you build a campaign?
First, I check what sort of articles we want to associate with. I also check which words to use and which ones that are used in the article.
When the campaigns are up and running, it's vital to track them and optimize them by adding keywords and removing ones that don't give you the results you were hoping for. This is something I am learning more and more about. The team at Kobler is very supportive, they are really helpful and track our active campaigns continuously. They also provide suggestions on changes and improvements to implement.
What is it like working with Content Target?
I have worked with keyword matching before, so I was well used to that way of working. I find it natural to think that way when I choose suitable words and remove others depending on what goes with the contextual placements.
In your opinion, what campaigns are best suited for contextual advertising?
Primarily, we use contextual advertising in our brand-building campaigns. It has worked really well for us. For example, we had a successful campaign for Weber last summer when our ads were shown next to highly relevant articles.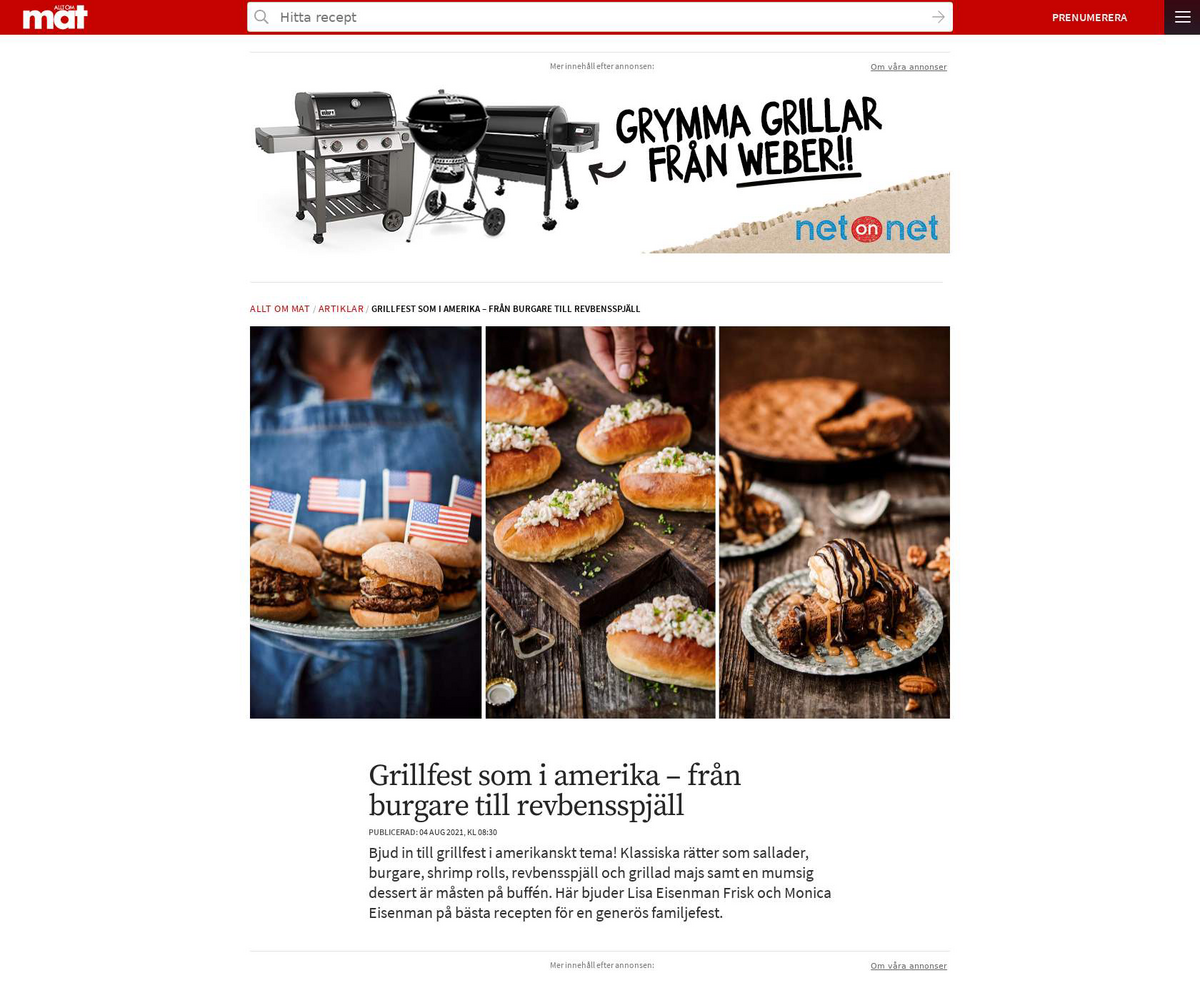 Contextual advertising with NetOnNet for Weber.
What do you think we need to focus on in the future?
"The right product at the right price, adopting new things as they come along and to continue to strive to be even more relevant. To be agile and able to change direction quickly should it be needed", Daniel concludes.

Interested in knowing more about contextual advertising?
Don't hesitate to get in touch with us!
Kobler
matches ads
with content
Do you have questions? Wonder how to start using contextual marketing?
Contact one of our advisers!